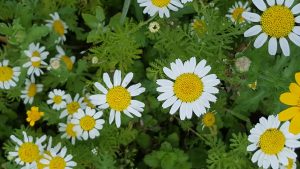 I am a qualified doctor, registered with the General Medical Council, a member of the Royal College of Psychiatrists and a medical homeopath, trained with the Faculty of Homeopathy in London. I am also a member of the British Society for Ecological Medicine. I have worked as a doctor in the NHS, including a number of years working in medical psychotherapy. Currently, I work as a private medical homeopath and in the NHS as an primary care psychiatrist/homeopath.
I treat people with respect, openness and empathy:
using a broad holistic approach
looking for root causes of ill-health
choosing individualised treatments to suit each person, which may include homeopathy, lifestyle treatments and/or talking therapy
Although I have many years of experience working in conventional medicine and psychiatry, I now rarely prescribe pharmaceutical medications. I have found that, especially in psychiatry, they are far less effective and potentially far more damaging than was previously suggested. This view is supported by a strong evidence-base. However, I am very familiar with their use (and side-effects) and am able to work with you alongside your conventional doctor, incorporating holistic healthcare and homeopathy with your current treatment regimen. If we can improve your overall well-being, you may find yourself in a position to reduce or stop medication over time.
Generally, appointments are face-to-face, either in Brighton or in East Hoathly; however, sometimes it is possible to have Skype consultations. To discuss whether this might be suitable in your case, please email me.
Our initial consultation will last up to 90 minutes during which we will consider your situation in depth and will decide together which approaches may be most helpful for you, leading to a plan for treatment. Follow-up appointments usually last between 30 and 45 minutes.
I look forward to meeting you and working with you to improve your health and vitality.